BeGreen - Multi-Purpose Planter WordPress Theme
BeGreen – Multi-Purpose Planter WordPress Theme is a smart choice for any need of business online as Planter, Landscaping, Gardening or other purposes. This awesome theme gives anyone opportunities to create their own website for a creative and trendy look due to premium integrations supplied and modern design features updated.
The planter WordPress theme dedicates more than 12 specific home pages, 04 impressive blog pages, 07 pre-made header and footer styles. This cool theme marks excellent scores thanks to adding personal homepage and various styles of Project pages (Classic, Masonry, Packery, Single item, Title Box and more) allowing users to show their projects in the best style.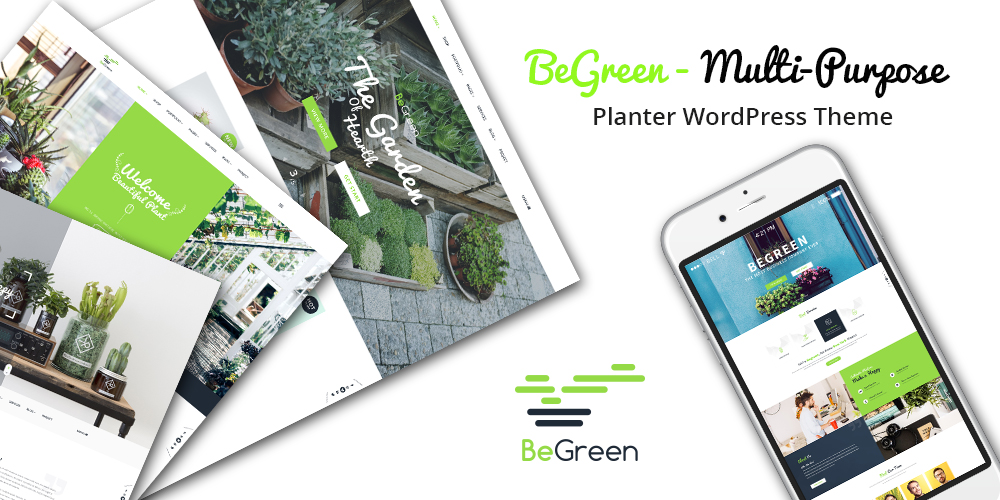 Stunningly, BeGreen impresses users with advanced typography and elegant colors used, opening a fresh and green space like a real beautiful garden. This WordPress theme immediately grabs consumers' heart at the first glance for this comfortable feeling.
BeGreen compromises these striking features are right! If you keep the thought that we will drop you as soon as completing the purchase, you get a big wrong! Our supporters follow you until you get a super comfortable with your site and evenly caring later. In case, you need our help; please feel free to raise your voice and submit your ticket in our forum. BeGreen is Beside You Always!
Price:

$47.00

Published:
Licensed:

Yes

Current Version:

1.2.2

Categories: WordPress Theme
Tags: landscaping, woocommerce, planter, flower, famer, florist, garden, gardening, grass, groundskeeper, landscape