WordPress site comes with a multi-users with different missions. It's a kind of weird in WordPress that the author role does not allow users to set editors only editing certain pages. We cannot understand why? WordPress should allow you to add users under different user roles, and each user role comes with different capabilities to avoid unexpected problems.
"Editor" is the name of the most popular user role you see on your WordPress site. Normally, they can edit any page or post. It's not a good thing if you want to restrict the editor from certain pages.  Then you will need to modify the editor user role on your site. The restriction will helps your site avoid unexpected problem that editors accidentally or unconsciously cause with other pages.
The post will show three main steps to set up editors' role on your WordPress site.
Install Capability Manager Enhanced Plugin
Capability Manager Enhanced plugin will the key to open your process. The plugin provides a simple way to manage WordPress role definitions (Subscriber, Editor, etc.). You can view or change the capabilities of any role, add new roles, copy existing roles into new ones, and add new capabilities to existing roles. Also, this plugin supports capability negation and role networking.
After downloading this plugin at (https://wordpress.org/plugins/capability-manager-enhanced/), please go to the backend => Plugins => Add New => your file for a quick install like installing regular plugins.
Done! Now you get the plugin that not only manages the editor role but manages different roles on your WordPress site.
Modify Editor User Role
That's fine, now Capability Manager Enhanced plugin is activated on your site. Let's focus on the editor role.  , you will go to the User role section, then go to the Capabilities page where you can select what you want. Please follow the below specific steps.
Go to "Users" > "Role Capabilities".
Editing Capabilities box
Click "Save Changes" near the bottom of the page to save your options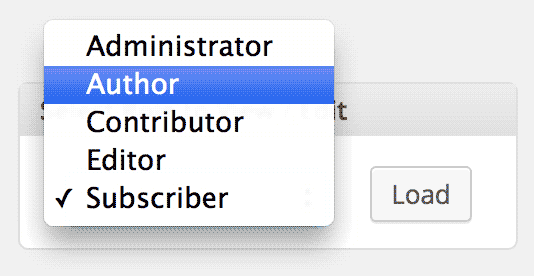 Allow Editors to Edit Specific Pages
Finally, you directly set Editors to edit specific pages that you allow. Just simply follow some steps.
Go to Users => All Users
Choose some pages you want to assign (you can create new one as well)
Note: Make sure to give them the Author role.
Go up to the top right corner of the page and click Screen Options and then tick Authors

Now you go to the last step, select the editor who you wish to give all rights you select before. Done!

End Point
Hopefully, you will find something useful in the article that step by step guides you the way to restrict the editor in certain pages. Moreover, this article allows you to manage all WordPress roles in your site allow? If you find something useful on this article, please share, tweet, +1 to make this post go viral and help more WordPress users. Thanks for reading!