Most WordPress themes have a few sizes for Thumbnail or Featured Image. This allows the image to be displayed in various sizes with a post excerpt in archive lists, recent of featured posts lists, and homepage.
Someone feels frustrated with automated WordPress post thumbnail size which crops the image the middle cutting off the sides. So, how can you find an easy solution  to properly crop and scale post thumbnail?
In this article, we will introduce 2 plugins helping you to crop and scale post thumbnail easily. That is Post Thumbnail Editor and Crop Thumbnail.
Now, let's started!
Step 1: Install and activate Post Thumbnail Editor plugin on WordPress website. After that, you can create a new post or edit an existing one.
Step 2: In the right side, go to the Featured Image section and upload a new featured image or post thumbnail. You can see Post Thumbnail Editor at the link below: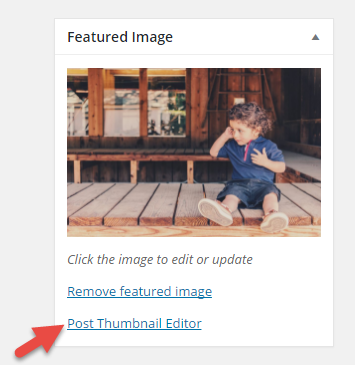 When you click on Post Thumbnail Editor link, it will open the featured image in post thumbnail editor where you can crop image size.  You will see 5 types of image sizes that you can choose. Simply choose an image size as you want to edit then take the mouse over to the image and then drag across the image to select the area you want to crop.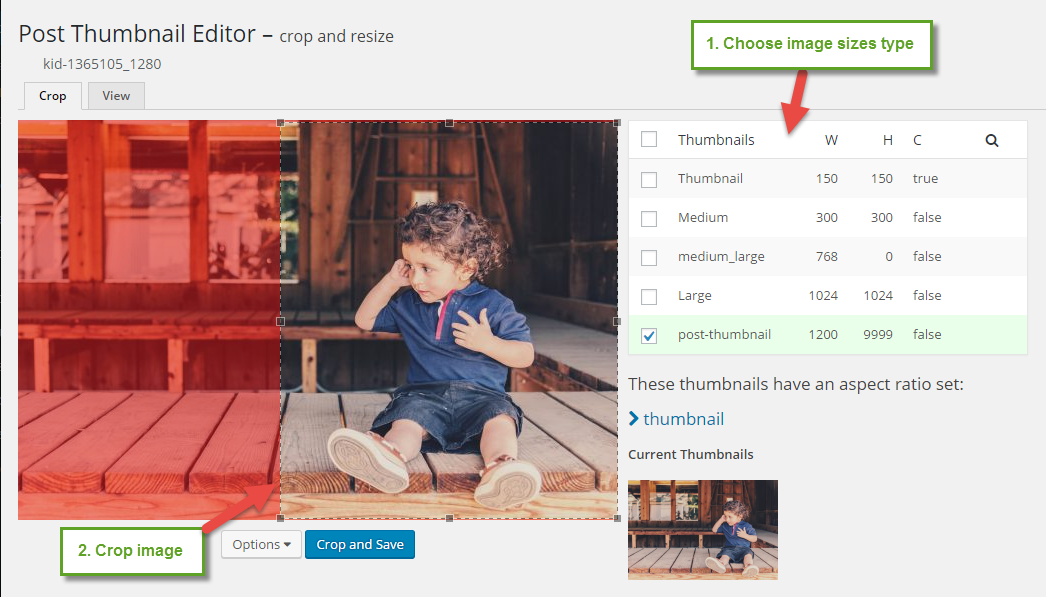 In addition, you can click on the Options button to configure additional settings. You can enter an aspect ratio to maintain during cropping, etc.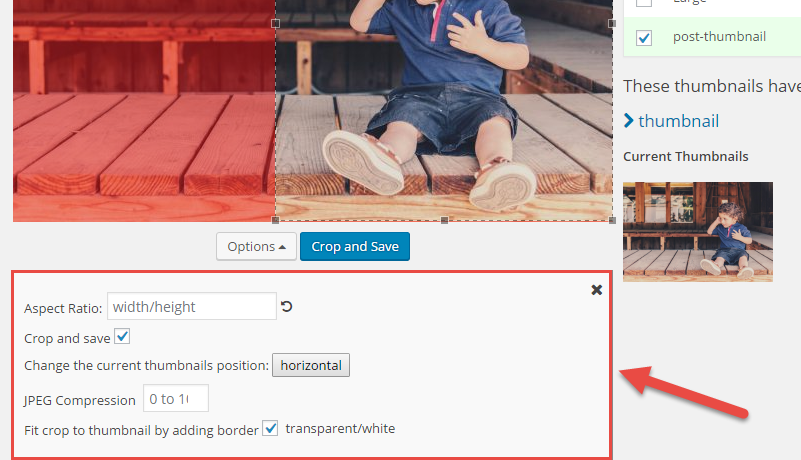 Step 3: Click Crop and Save button to save the configuration.
Step 4: After cropping, click the Update button to display new image size for your post.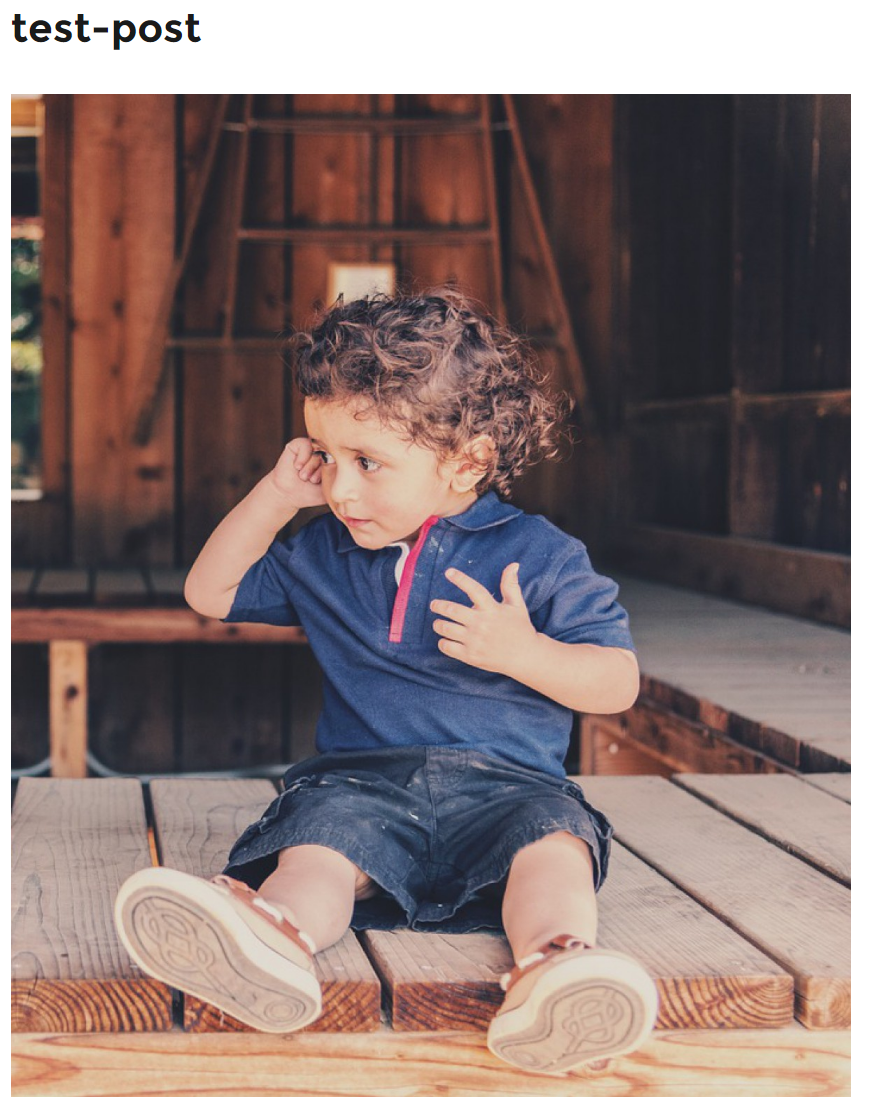 With uploaded image previously, you still can use Post Thumbnail Editor to change the image size. Navigate to Media > Library and take the mouse over to any image > You will see Thumbnails link > click on it to open the image in post thumbnail editor.
It is important that: Only the image sizes you select from the right-hand column will get to be affected by the change. Your original image will still be there, and you can still edit the image and make some changes if necessary.
Note: You can easy to use Crop Thumbnail plugin to crop your image.
We hope that this article will help you to find the best solution to edit post thumbnails and featured images in WordPress without changing your theme files and using another software.