You have WordPress Blog website with more helpful information. Each day, there are many visitors going your website to read. They absolutely leave you their comments below each post. When you allow visitors to make comments on your WordPress posts, you're increasing engagement, nurturing a conversation, tempting people to come back, and prompting others to generate buzz about your site.
However, comments sections are a prime target for abuse. People can post spam, grotesque insults and even threats of violence in the comments section of various blogs.  You always figure out to find the best solutions to reduce it dramatically: Use Facebook Comments as a solution.
In this article, we will guide you to install Facebook Comments in WordPress.
Enable Facebook Comment on WordPress Website
Step 1: Install Facebook Comments in WordPress website.
From WordPress Dashboard > Plugins > Add New > Search "Facebook Comments" text to find and install Facebook Comments plugin.

Step 2: Navigate to Settings > Facebook Comments > Enter your Facebook App ID to enable facebook comments on your website.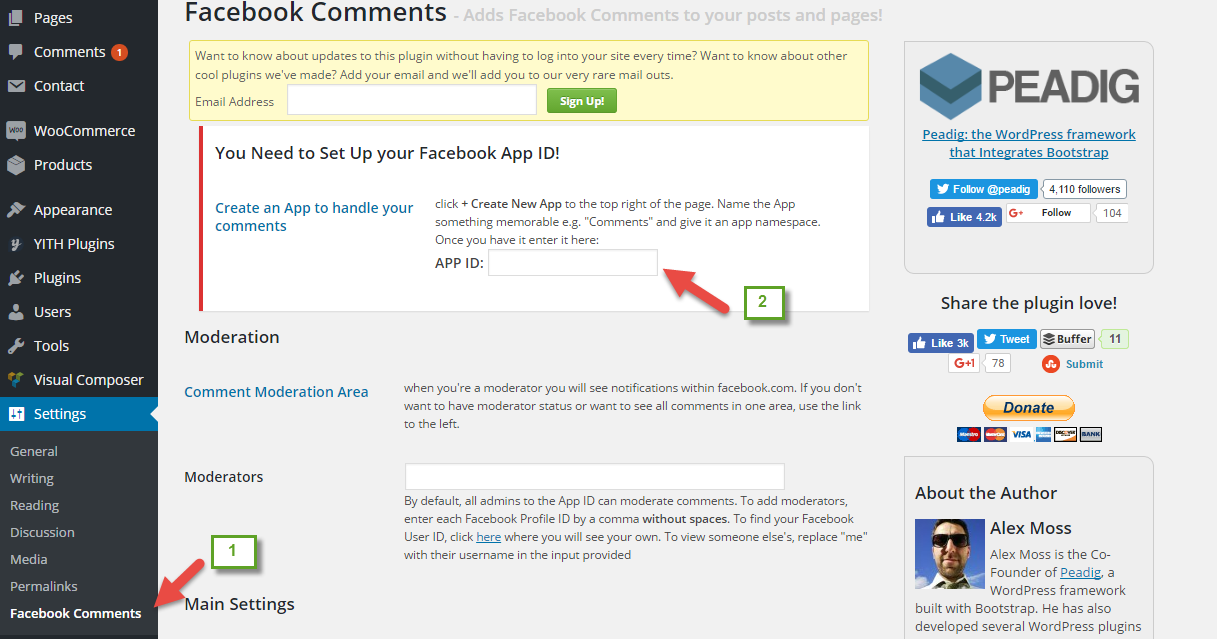 Step 3: All done, click "Save Changes" to save the configuration.

That's all, you can now visit your website to see Facebook comments in action.
How to get Facebook App ID
Step 1: Simply visit Facebook Apps page and click the Add a New App button. One pop-up will be displayed, you can choose a platform to get started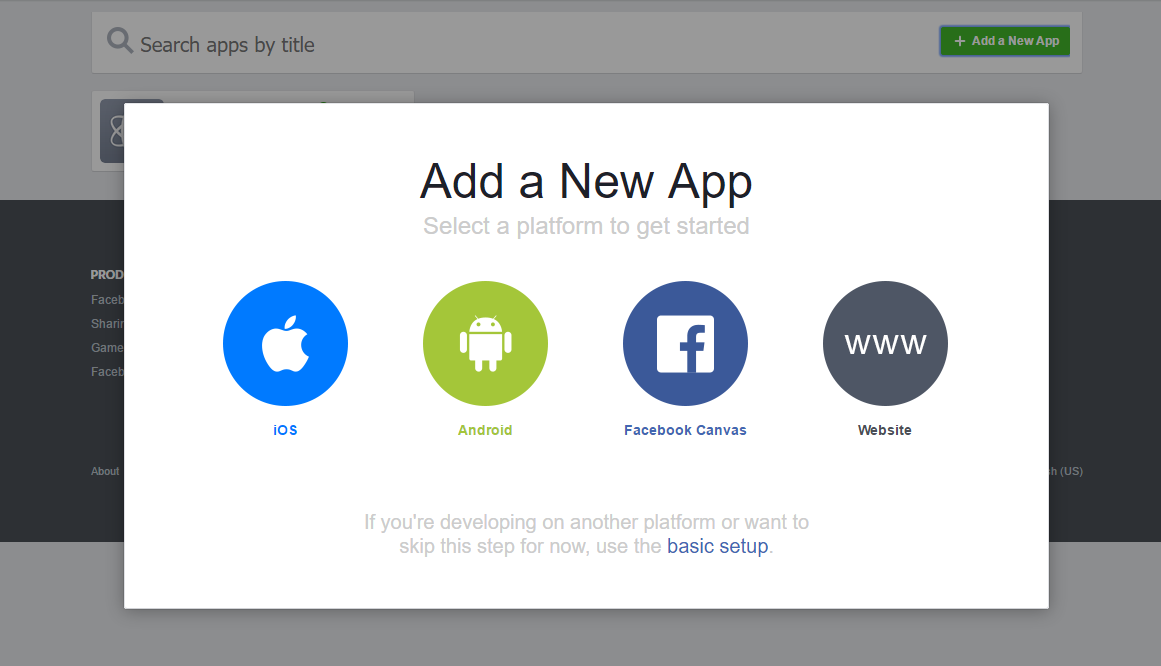 Step 2: A platform is chosen, you can enter the name of your new app or click Skip and Create App ID button. You will need to provide a name for your app and click the Create App ID button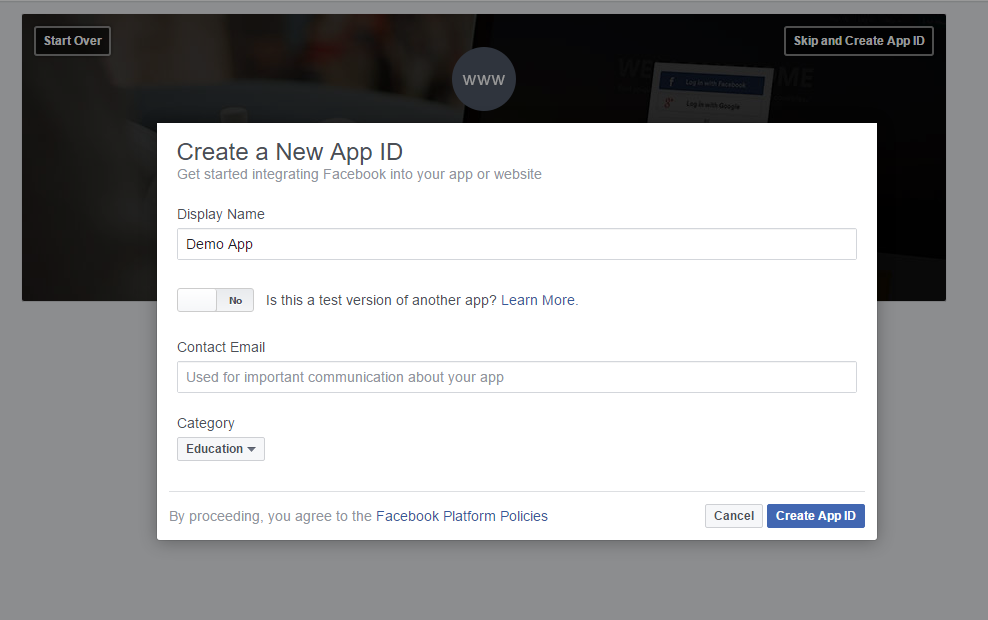 Step 3: Facebook will create a new app for you to use, and it will redirect you to your app dashboard. You will notice your app ID displayed there.
Click the Settings links and then click +Add Platform button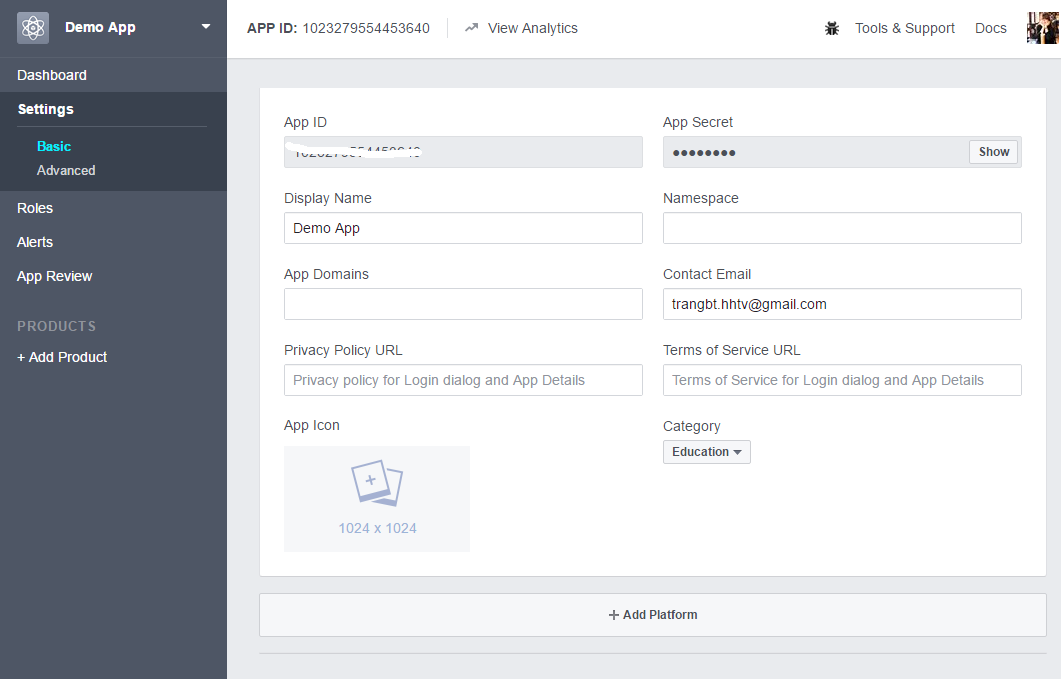 +Add Platform is clicked, one popup would appear on the screen. You need to click on website to select it as your platform
Step 4: Fill in information to add new website for your app's

Step 5: All done, click "Save Changes" then copy the app ID and paste in the plugin's settings page on your WordPress website.
Conclusion
Using Facebook Comments plugin is extremely helpful for comments solution. It will reduce the troll count, help eliminate spam, tie you to a vast social network and improve the overall integrity of the discussions on your site.
Hopefully, this article will help you to add Facebook Comments  and how to get Facebook App ID for your WordPress website. If you like this article, don't hesitate to share withs your friend.