Summer time is around here! Do you wish to be on the vacation or do something cool!
Why don't you start an online business in the relaxing time? When your brain is at the comfortable status, you can create miracle things. And YoloTheme will be a right option if you keep this plan for any specialized niches you gonna to start.
YoloTheme is one of the best premium WordPress providers with various fields it aim to as eCommerce, Education, Construction, Yoga & Health center, Event, Organic store, Planter and so on.
Our team will be with you to create miracle things in real during this summer. And the superb summer discount is the first gift we send you.
BOOM! ONLY $29 ON ALL PREMIUM THEMES!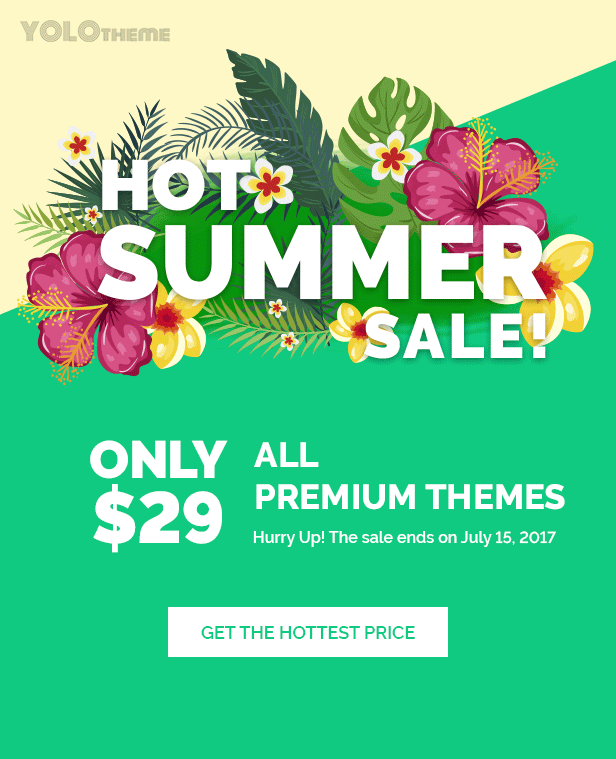 Best Price than Ever that YoloTheme dedicates our customers. And if you miss, you miss a huge saving to start lots of online business types. The promotion will ends on July 15, 2017.
We list you some of our featured themes below for a quick enjoying, and probably you will fall in love with one of these themes.
Hurry up, guys! You get this special offer one week only.
"A good beginning makes a good ending" Wish you a successful online business!