Using Visual Composer shortcodes to build WordPress page become more and more popular on each WordPress Website. There are many shortcodes of Visual Composer you can use. It's not difficult to build a nicer and eye-catching page for WordPress website.  But sometimes, you get some issues of Visual Composer and don't know how to fix them.
In this article, we will give you some solutions helping you to fix any errors with the Visual Composer and get it run as it should.
Always update your theme & plugin
One reason leading why Visual Composer gets error is that you don't update your WordPress Website to the newest version of theme & plugin and Visual Composer plugin. When the latest version of theme & plugins (you are using) are released the newest version, make sure that your website is updated to the latest version of theme& plugin. Your version needs to match with the available latest version of theme author.
Check all third party plugins
In some cases, your website is using many third party plugins. You forgot to check the compatibility of Visual Composer with each third party plugins. It is one of the reasons why most people have issues with the Visual Composer because a third party plugin is breaking.
Make sure that all third-party plugins do not conflict with Visual Composer plugin. If is very easy to check, you only disable any third party plugins one by one (and clear the cache each time you disable a new plugin) and re-try the Visual Composer to see if it fixes the problem.
Don't see core composer modules on page.
Many people met this issue. After installation Visual Composer plugin is successfully installed on your page, you start to go to Page to create a page and add Visual shortcodes. But unluckily, there are not shortcodes here. Why?
Don't worry about that, if you aren't seeing all the available Visual Composer Modules, please go to Visual Composer > Role Manager > Choose Post types which enable Visual Composer for pages, posts, and custom post types.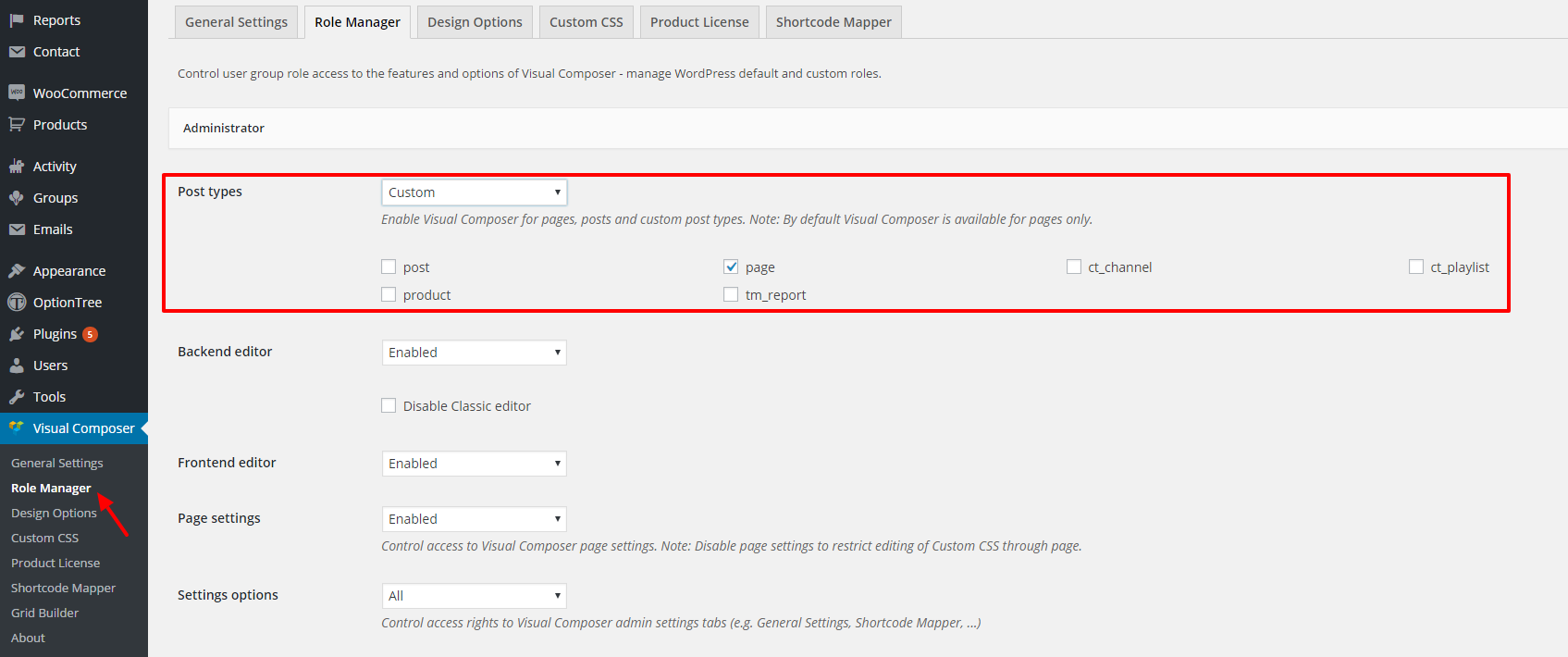 Make sure your website URL and WordPress URL are the same
If your website URL and WordPress URL are not the same, it leads to the issues with the Front-end not working on the Visual Composer. You can go to Settings > General to check this: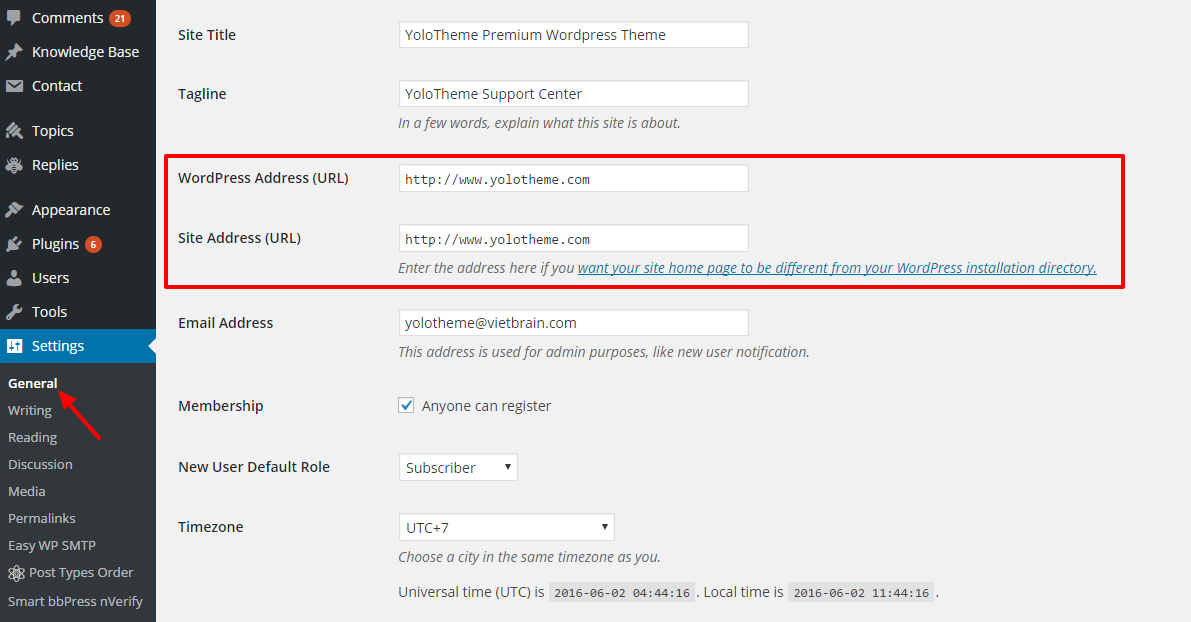 Hopefully, this article helps you fix the Visual Composer issues you meet on WordPress Website.  If you can't get it worked, the best way is  that you need to contact Visual Composer author learn more about how to fix your issues.  Don't forget to share your ways with us which you have used to fix Visual Composer issues.